What are the different types of sex stools?
There are many different types of sex stools on the market. Some are simple, basic designs, while others are more exotic and feature more bells and whistles. The most common type of sex stool is a simple wooden design with a few steps or risers to give the user added elevation. This allows for easier penetration and provides deeper stimulation for both partners. There are also metal or PVC models that can be easily cleaned and sanitized after use.
Some sex stools come equipped with handles or poles that allow the users to better stabilize themselves during activity. These can also be helpful for those who have difficulty maintaining balance during sexual activity. More elaborate designs include tilting seats, which offer additional stimulation by providing alternate angles for intercourse. vibrating seats, which add an extra dimension of pleasure, and even rotating platforms that allow the couple to explore every possible position imaginable!
When choosing a sex stool, it's important to consider what features are important to you and your partner. Do you need something lightweight and easy to transport? Or do you want something luxurious with all the bells and whistles? Whatever your needs may be, there is sure to be a perfect fit waiting for you on the market today!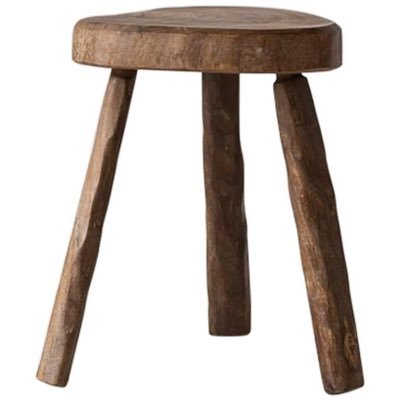 How do you use a sex stool during intercourse?
A sex stool is an excellent tool for couples looking to add something new and exciting to their love life. There are a few different ways that you can use a sex stool during intercourse, depending on what your goals are. If you're looking to increase the intensity of your experience, consider using it in place of traditional missionary position. This will put more stress on your muscles and provide a deeper penetration angle. Another great way to use the stool is in combination with other positions such as doggy style or cowgirl. These variations will add extra excitement and stimulation for both partners. Experiment with different combinations to see what works best for you!
Are there any health benefits to using a sex stool?
There are many health benefits to using a sex stool! First and foremost, using a sex stool helps improve your overall sexual positioning and comfort. This is especially helpful for those who experience discomfort or pain during sex due to certain positions. By elevating your hips with a sex stool, you can help reduce tension in the pelvic region and increase blood flow - both of which can lead to improved sexual function and pleasure. Additionally, using a sex stool can also help women achieve more intense orgasms by increasing clitoral stimulation. And lastly, because they offer support and stability, sex stools can be helpful for those with limited mobility or balance issues.
Do all couples enjoy using a sex stool during intercourse?
There is no right or wrong answer when it comes to whether couples enjoy using a sex stool during intercourse. Ultimately, it's all about personal preference! However, there are some pros and cons to using this type of furniture during sex that can be helpful for couples to consider.
First, let's take a look at the benefits of using a sex stool:
-They can help give women more leverage and control over their movements, which can lead to deeper and more satisfying penetration.
-Stools can also help create greater clitoral stimulation by raising the woman closer to her partner's genitals.
-For men with premature ejaculation issues, using a stool may help them last longer sexually as it allows for increased stamina due to taking some pressure off their penis.
Now let's take a look at the potential drawbacks:
-Some people find that stools create too much visual exposure or feeling of being exposed during sex.
-Since they are typically designed for use in couple's play, single people might find them uncomfortable or limiting in terms of position options.