You've probably heard of masturbators before, but you may not know what they are or how they work. Masturbators are sex toys designed for men that allow them to simulate sexual intercourse or oral sex with a partner.
There are many different types of masturbators such as masturbation cup, each with its own unique features and benefits. In this post, we'll teach you everything you need to know about masturbators before you make your purchase.
What Is a Masturabator?
A masturbator is a sex toy designed for men to help them achieve an orgasm. Masturbators can be made from a variety of materials, including silicone, rubber, vinyl, and metal. They come in a variety of shapes and sizes, and can be used to simulate different sexual acts, such as oral sex or vaginal sex. Some masturbators even come with built-in vibration features for extra stimulation.
If you're thinking about trying a masturbator, here are some things you need to know:
Masturbators are not just for single people! They can also be enjoyed by couples as a way to add extra stimulation to their sex life.

Always clean your masturbator before and after use with antibacterial soap and water.

Store your masturbator in a cool, dry place when not in use.
How To Choose A Masturabator
There are a few things to keep in mind when choosing a masturbator:
Material
Masturbators come in a variety of materials, but which one is right for you? Silicone is the most frequently bought material, as it's non-porous, body-safe and feels realistic. It's also easy to clean and care for. TPE is a close second, as it's also body-safe and relatively easy to care for, but it doesn't feel quite as realistic as silicone. ABS plastic is another popular option, as it's durable and easy to clean, but it doesn't feel quite as realistic as silicone or TPE.
Size
When it comes to size, there are a variety of options to choose from. Some masturbators are small enough to fit in the palm of your hand, while others are large enough to accommodate men with larger-than-average penises.
It's important to choose a masturbator that's the appropriate size for you. If it's too small, you may find that it doesn't feel very pleasurable. And if it's too large, you may be unable to use it comfortably. So it is very important to do some searching to find the toy that fits you well. It will not just give you the best experience it will also save you some money.
Shape
When it comes to choosing a masturbator, one of the most important things to consider is its shape. There are a few different shapes available, each with its own benefits and drawbacks. The most common shape is the torpedo, which is long and narrow with a tapered head. This shape is great for simulating oral sex.
Another popular shape is the egg, which is round and contoured for a more realistic experience. If you want something that feels a bit tighter, go for the cylinder shape, which is narrower at the top and wider at the bottom.
Price
You might be wondering how much a good quality masturbator costs. Well, it really depends on what you're looking for. Some masturbators are made with high-quality materials and come with a lot of features, while others are more basic and affordable price.
Generally speaking, you can expect to pay anywhere from $50 to $200 for a good quality masturbator. However, there are some cheaper options available if you're on a budget. Just be sure to do your research and read reviews before making a purchase.
Portability
One of the great things about masturbators is their portability. Most of them are small and discreet, meaning you can take them with you wherever you go without any trouble. This makes them the perfect toy for those times when you're feeling a little bit naughty and need a quick fix!
Reviews Of The Product
There's no doubt that masturbators can be a lot of fun, but before you buy one, it's important to do your research. Luckily, there are plenty of customers review of the best masturbators on the market to help you make your decision.
So, what are people saying about sex toys? Well, generally speaking, people are pretty happy with them. Most people agree that they provide a realistic experience and are great for those who are new to masturbation. However, a few people have noted that they can be a bit noisy and that they don't always feel very realistic. Overall, though, most people seem to love masturbators and would recommend them to anyone looking for a more realistic experience and want to be in a whole new dimension.
The Benefits of a Masturbator
So, you're thinking about buying a masturbator? That's a great decision! Here are just a few of the benefits of using one:
There are many benefits of using a masturbator. First and foremost, masturbators are incredibly pleasurable and can lead to powerful orgasms. They're also great for those who have trouble reaching orgasm through traditional means, such as intercourse. Masturbators can also be helpful for improving sexual stamina and learning how to control your orgasm. They're perfect for those who want to experiment with different types of stimulation, and can be used with or without lube.
Here are the additional benefits of using masturbator:
Help You Achieve Orgasm
While using a masturbator can be a great way to achieve orgasm, it's important to remember that everyone is different. Some people find that they can only achieve orgasm with direct clitoral stimulation, while others can climax through penetration.
If you're new to masturbators, it may take some time to figure out what feels best for you. Start by experimenting with different strokes, speeds and pressures to see what gets you going. And don't be afraid to ask your partner for help – they may have some great ideas too!
Help Increase Your Sexual Stamina
Masturbators are designed to simulate the feeling of sexual intercourse, and they come in a variety of shapes and sizes. Some are made to look like real-life vaginas, while others are shaped like anuses or breasts. Whichever one you choose, we guarantee you won't be disappointed!
One of the great things about masturbators is that they can help you improve your sexual stamina. By using them regularly, you'll be able to last longer in bed and satisfy your partner every time. So what are you waiting for? Order your masturbator today!
Add Excitement To Your Sex Life
Masturbators can add excitement and new dimensions to your sex life by giving you the chance to explore new fantasies and scenarios. Whether you're looking for something realistic, something that feels like a real-life partner, or something with a bit more of a fantasy edge, there's sure to be a masturbator that's perfect for you.
Adding a masturbator to your sex life is a great way to spice things up, and it can also be a great way to learn more about your own body and what turns you on. If you're not sure where to start, why not check out our range of Fleshlight masturbators? With tons of different textures and styles to choose from, you're sure to find one that's perfect for you.
How to Use a Masturbator
Now that you know all about masturbators, it's time to learn how to use them! Here are a few tips:
Add Lubricant
Adding lubricant to your masturbator is essential for a pleasurable experience. Lubricant helps to reduce friction and create a smooth surface, making it feel more realistic. It also prevents chafing and makes insertion easier.
There are many types of lubricant to choose from, so it's important to find the one that's right for you. Water-based lubricants are the most popular type as they are safe to use with all sex toys and condoms. They are also easy to wash off, making them the perfect choice for people who like to keep things clean and simple.
If you're looking for something a little more luxurious, then you might want to try using a silicone-based lubricant. These lubricants are long-lasting and provide a silky-smooth feeling that is perfect for those who want an extra- decadent experience.
Start
Start by inserting your penis into the toy, and then thrust or move the toy up and down to simulate the feeling of sex. When you're close to orgasm, grip the masturbator tightly around the base of your penis to intensify the sensation.
Experiment With Different Strokes
Now that you know how to use a masturabator, it's time to experiment with different strokes to find what feels best for you. Some people prefer a light, teasing touch, while others like to go hard and fast. The key is to find what works for you and stick with it. Also, don't be afraid to try different masturbators. They all feel a little bit different and you may find that you prefer one over the other. There are more ways to use it so experiment and have fun!
Clean After Use
Now that you know how to use your masturbator, it's important to know how to clean it properly after each use. This will help keep it in good condition and prevent the build-up of bacteria that will be bad for your health.
The easiest way to clean your masturbator is to rinse it with warm water and antibacterial soap. Be sure to scrub all the nooks and crannies, then rinse it thoroughly. You can also use a toy cleaner or a diluted bleach solution if you want to be extra careful. If you don't have time to clean it right after use, you can store it in a zip-lock bag or a covered container until you do. Just be sure to clean it before each use.
Store In A Cool Dry Place
When it comes to storing your masturabator, it's important to keep it in a cool, dry place. This will help to ensure that the material doesn't degrade over time and that it remains in good condition. It's also a good idea to keep it out of direct sunlight, as this can cause the material to fade or warp.
The Best
Masturabator

for Different Needs

Now that you know all about masturbators, it's time to choose the right one for you. There are a ton of different options out there, each designed for different needs and desires. Here are a few of our favorite masturbators for different needs: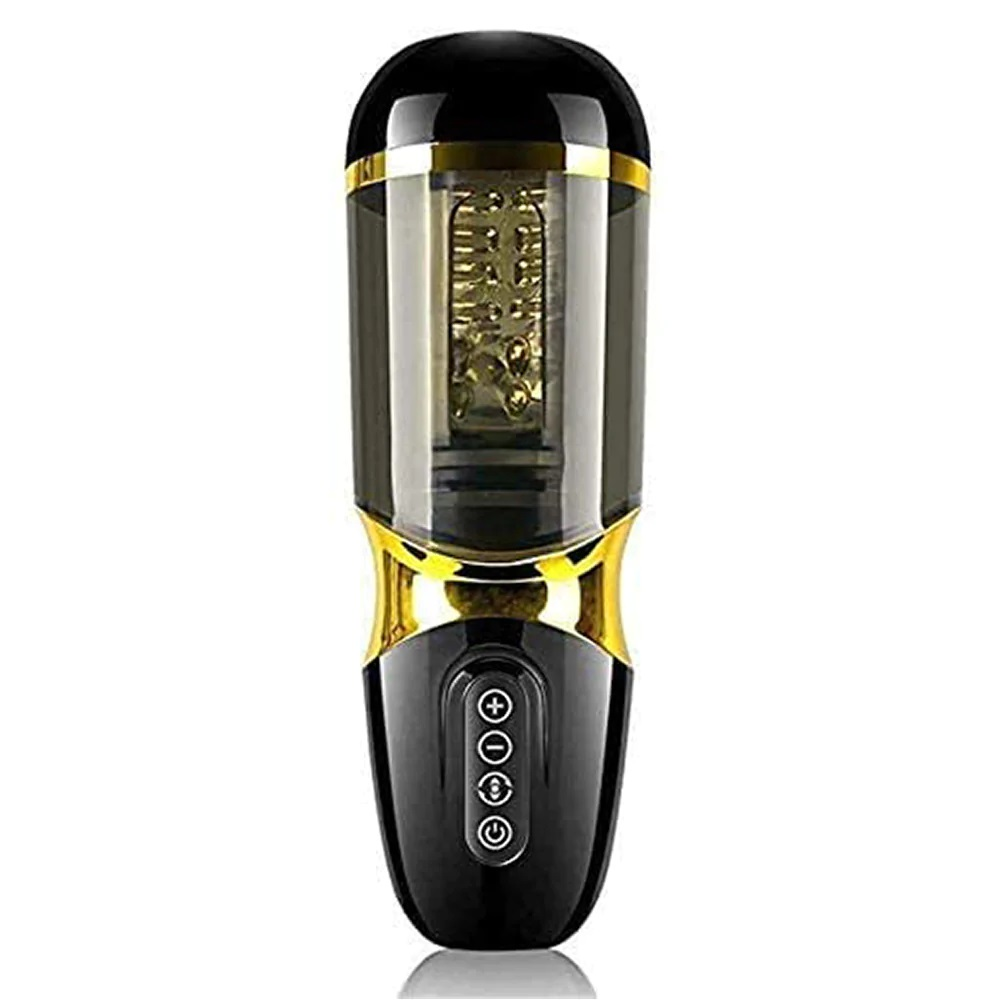 Highlights:
Ergonomic Design
Super simulated human physiological design gives you a real comfortable and unparalleled feeling.
USB charging
Just simply connect trusting male Masturabator cup to USB port. do not worry about battery problems easy handle.
Built-in special convex granules
just the right friction will enhance your pleasure, and its companion will make you no longer alone.
Fully Automatic Vibration Suction Stroker
Automatic thrusting provides mind blowing sensations, constant stroking motion that will satisfy your pleasure immensely!
Discreet Packing & Fast Shipping
We'll keep your item under strict confidentiality, nobody knows what's in it.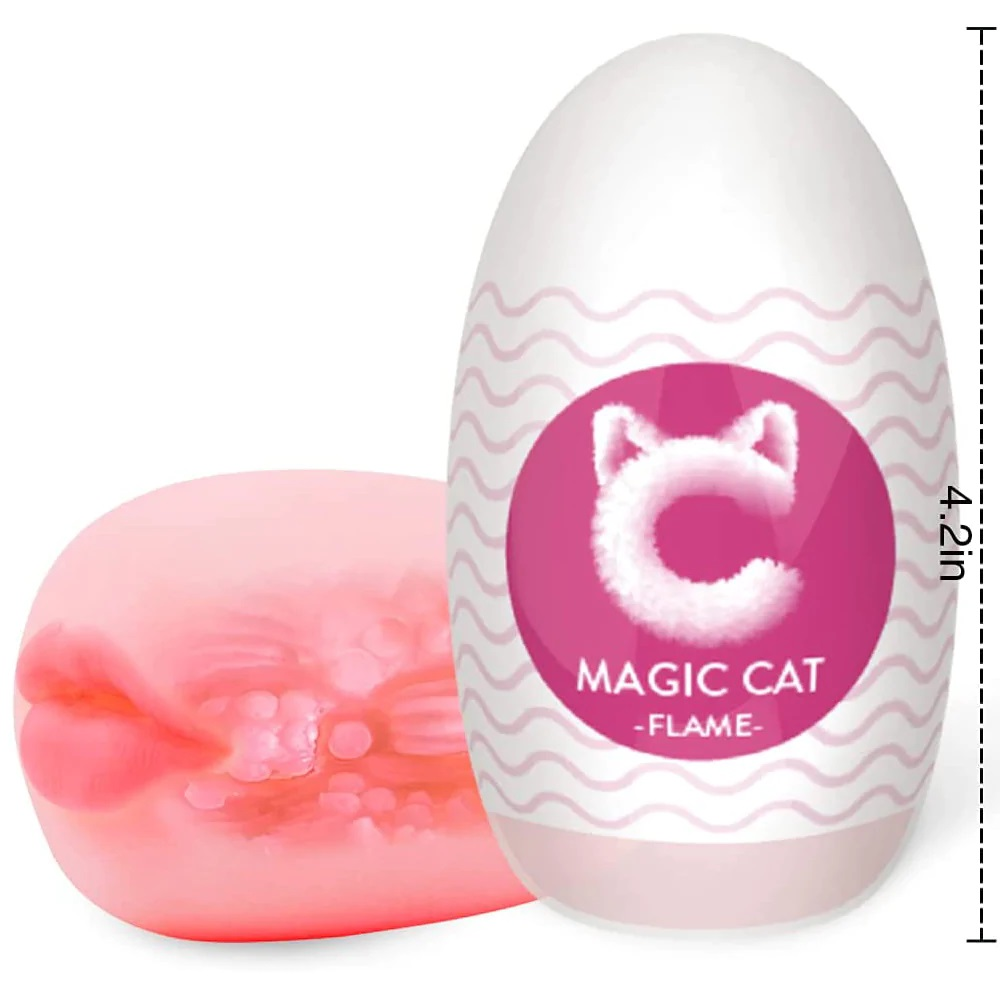 Highlights:
EGG Shaped Masturbator Wraps Your Shaft with Lifelike Lips and Internal Structure to Satisfy Blow-job Fantasies
Adorned with EGG shape, this magic oral-sex EGG masturbator molded on lifelike lips. When you plunge past lifelike lips to discover natural-feeling throat ridges&twisted bumps, the tight lips opening can swallow you whole and you'll feel its curves and textures seducing your cock. An impeccably discreet EGG shaped case that sacrifices absolutely no pleasure in exchange for stealth.
Super-Stretchable Elastomer Stretches Up to 14 inches to Pleasure All Sizes of the Cock
Ultra stretchy lengthens of this male vibrator can cover your cock impressively. Climax-inducing all-around nubs, ripples and bumps line the chamber to drive you wild with each stroke. Amazingly authentic soft skin with premium comfort can be spanked and squeezed at your leisure. Clearly this penis stimulator will take a deep-throat sensation with the tight opening welcoming you in for a thrilling ride.
Reusable & Durable
Crafted from reusable, advanced material , this penis stroker is reusable, different with some ordinary EGG male masturbators. You can experience this realistic oral-sex feeling time and again and use it on penis for sensational solo delights or pass the partner for additional foreplay fun.
Easy to Clean & Easy Back to Case with Air Hole Design
With its truly innovative book-like designs, it's easy to turn this penis stimulator inside out and only need keeping under the running water, then dry it for the next use. Fancy air hole on the top of the case makes you easy back the stroker into the case without using any else tools, just need to swirl it in complete circles.
Necessary Water-based Lube to Enhance You a Realistic Experience
Be sure to coat the inside with a little water-based lube for easy wear, and use plenty during play for super slippery sensations, the maximum to restore the realistic blow job scene or mimic deep-throat sensation and enhance your pleasure and for an even more realistic experience.
Frequently Asked Questions About Masturbator
Is It Safe To Use A Masturbator?
There's a lot of confusion about whether or not it's safe to use a masturbator. So we're going to clear that up for you.
First of all, there is no right or wrong answer to this question. It's completely up to you whether or not you feel comfortable using a masturbator. Some people find them very helpful, while others find them to be unneeded and uncomfortable.
That being said, there are a few safety concerns you should be aware of before using a masturbator. First and foremost, make sure that the masturbator is made from body-safe materials. Silicone is a great option, as it is non-toxic and Phthalate-free. You should also avoid masturbators that are made with PVC, as they can release toxic chemicals when heated. Lastly, always make sure to wash your masturbator before and after each use. This will help keep it bacteria-free and in good condition.
Where Should I Store My Masturbator?
While most people will choose to store their masturbators in their bedrooms, there are other options. If you're worried about other people seeing it, or if you just want a little more privacy, you can store it in a closet, under your bed, or in another room. Just make sure it's in a place where it won't be disturbed and isn't visible to others.
Are Masturbators Worth It?
So, are masturbators worth it? They absolutely are! They're a great way to add some variety to your solo sex life, and they can help you learn more about your own body and what turns you on. Plus, they're just a lot of fun! If you're thinking about buying a masturbator, go for it! But be sure to do your research first so you know which one is right for you. There are lots of different types to choose from one of which is the male masturbation cup, so take your time and find the one that's perfect for you.
Conclusion
Masturbators can be a fun, affordable way to spice up your sex life and add some new excitement. There are all kinds of different types and styles of masturbators, so it's important to search and ask the seller to find the one that's right for you.
We hope this article has given you a better understanding of what masturbators are and how they work. We encourage you to explore our collection and find the perfect masturbator for you and your partner.
Articles You Might Want To Read:
The Hands Free Blowjob Machine That Will Make Your Life Easier
How to Make the Most Out of Hands Free Masterbator